Resource Links for HRS Participants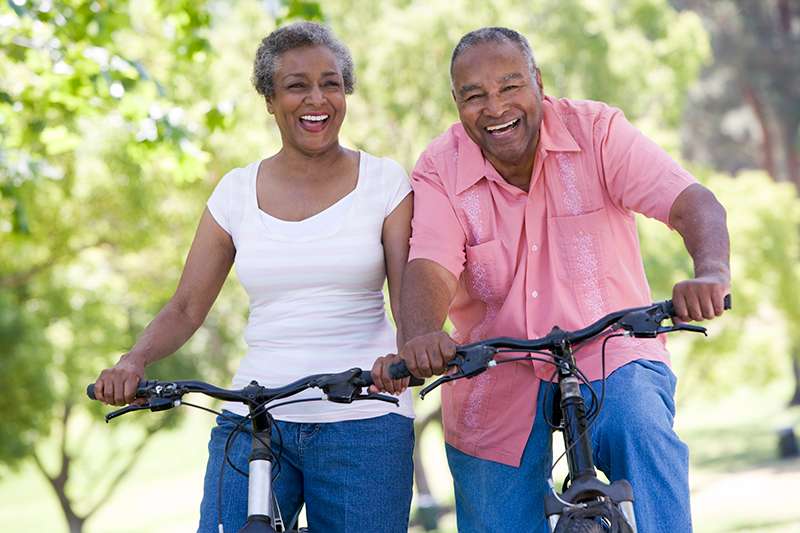 1-800-272-3900 Open 24 hours a day 7 days a week
The Alzheimer's Association provides information about the disease and available services. It is a national voluntary organization dedicated to researching the care, support and research of Alzheimer's.
1-800-438-4380 Monday–Friday, 8:30am–5pm (ET)
The ADEAR website provides the latest news about Alzheimer's disease research, symptoms and diagnosis, treatment and drug trials, services for patients, families, professionals and the public. The ADEAR Center has a staff of Information Specialists available to assist with: answers to specific questions about Alzheimer's; free publications about Alzheimer's Disease diagnosis, related disorders, risk factors, treatment, caregiving tips, home safety tips, and research; referrals to supportive services and Alzheimer's Disease Centers that specialize in research and diagnosis; and more.
1-888-687-2277 Monday–Friday, 7am–11pm (ET)
AARP is a nonprofit membership organization dedicated to addressing the needs and interests of persons 50 and older. Through information, education, advocacy and service, AARP seeks to enhance the quality of life for all by promoting independence, dignity and purpose.
1-202-401-4634 Monday–Friday, 8am–5pm (ET)
ACL advocates across the federal government for older adults, people with disabilities, and families and caregivers; funds services and supports provided primarily by states and networks of community-based programs; and invests in training, education, research, and innovation.
1-800-677-1116 Monday–Friday, 9am–8pm (ET)
The Eldercare Locator is a nationwide directory designed to help older persons and caregivers locate local support resources for aging Americans. This is a public service of the Administration on Aging and the U.S. Department of Health and Human Services.
Requires internet access. Provides information regarding local food banks by zip code or state.
1-888-998-6325 Monday–Friday, 9am–5pm (ET)
Meals on Wheels (MoW) is a national, nonprofit organization. MoW focuses on caring for individuals whose diminished mobility makes it hard to shop for food, prepare meals or socialize with others. Generally programs serve adults 60 and over, although age requirements can vary by program and areas served. People who are mobile enough to join others for meals in a group setting where seniors congregate, like senior centers and cafes, are encouraged to do so; while others less mobile may qualify for home delivery.
1-202-467-8700 Monday–Friday, 8:30am–8:30pm (ET)
The National Center for Victims of Crime is a nonprofit organization that advocates for victims' rights. The National Center for Victims of Crime has a number of resources available to support victims of crime and a directory for individuals seeking local help.
1-855-500-3537 Monday–Friday, 8:30am–5pm (PT)
The National Center on Elder Abuse (NCEA) works to ensure older Americans live with dignity, integrity and independence. The NCEA provides news and resources, collaborates on research, provides consultation, education and training, and provides referral to state level organizations. NCEA's State Resource Directory provides contact information to local organizations addressing suspected elder abuse, neglect and exploitation.
1-800-799-SAFE (7233) Open 24 hours a day, seven days a week
The National Domestic Violence Hotline provides crisis intervention, information about domestic violence, and referrals to local service providers to victims of domestic violence and those calling on their behalf.
1-800-969-6642 Monday–Friday, 9–5pm (ET); 24 hour crisis hotline 1-800-273-TALK (8255)
Mental Health America provides information related to mental health including general information on a variety of mental health topics, health screening tools, and links to local health care providers and support groups.
1-800-222-2225 Monday–Friday, 8:30am–5pm (ET)
One of the 27 institutes and centers of the National Institutes of Health, the NIA leads a broad scientific effort to understand the nature of aging and to extend the healthy, active years of life.
301-496-4000
The National Institutes of Health (NIH), a part of the U.S. Department of Health and Human Services, is the primary Federal agency for conducting and supporting medical research.
1-800-772-1213 Monday–Friday, 7am–7pm (ET)
Information on your Social Security records, retirement, Medicare, disability/SSI, and survivor benefits. Includes a section containing resources designed to help in special situations.
Dial 2-1-1 (Services provided in over 160 languages)
Provides information and referral information for a variety of resources, including food, diapers, shelter, employment services, etc.
---
This document is presented for informational purposes only; it does not list all community service agencies and does not constitute an endorsement of the agencies that are displayed.